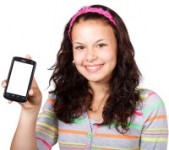 The parental control app - Spapp Monitoring
Nowadays, everybody's world revolves around texting, tweeting, gaming, playing videos and keeping in touch with friends and family using gadgets and mobile devices. The parents know better than anyone else that exposing their children to the digital world and social media without any form of protection can cause a lot of problems. You never know what your kid is doing in the digital environment and they could be getting into trouble. In such situations a spy application you can be very helpful. The parental control pushes texts, phone call logs and media from your child's phone to your phone of PC.


Our Phone Monitoring software is a full parental control app. Please check some of the new features of Spapp Monitoring: Spy Whatsapp, How to Hack Whatsapp, Telegram tracker, Snapchat tracker, Instagram tracker, Facebook Tracker, Sms spy, Spy camera app, Call recorder spy or Phone Tapping.


Generally, a good parental phone app tracks on outgoing and incoming calls, your child's texts and emails, tracks their GPS locations in Real time, monitors your child's internet usage, access contacts, intercepts instant messages, records your child's live surroundings, controls applications and programs and has a key logger. It's easy to use; all you have to do is subscribe and follow the step by step instructions.

The only requirements are an Internet connection and the target phone must run Android 2.2 or a higher version. Then the parental control application should work silently and smoothly. However, it is important to get a parental control application that's affordable, safe and/or is within good price range.

The best thing about this app is that you can access the logs from remotely, no matter if you're at the office. They are also compatible with the most modern gadgets and technology (such as smart phones and iPhones). They also work on various operating systems i.e. iOS, Android and Blackberry.

Using parental control application is the best way to keep your child safe and on the right track. It is important to let your children know which limits are acceptable. And of course, this might be useful for younger kids but even for teenagers.


Our advice is to not overdo it, no matter how awesome these tracking applications may be for blocking specific websites, reviewing web usage history and blocking specific applications from working. Give your child the liberty to grow and learn on their own but from time to time push them in the right direction. However, when you view those screenshots and chat logs from WhatsApp, Facebook, Gmail, Skype, Viber, Line or Yahoo you will be grateful that the numerous risks that come with the world of social media do not have to affect your child.

Let them stay safe! At the end of the day would be much better if your child will thank you for the fact that you had an adequate control of its activity than to regret that he had to deal with suspicious people.


Download now the application for FREE: