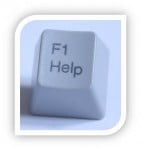 Spapp Monitoring v9.0 – ready for download
In this new release we have focused on introducing additional features that will help you especially if the monitored device was lost or stolen. In addition we haven't forgotten how important is to protect your teenagers from toxic information that can be shared using social applications.

Our Spy App for Mobile Phone has improved a lot since this version. Here are some new features of Spapp Monitoring: Whatsapp spy tool, Snapchat spy, Instagram spy, Telegram spy, Facebook spy, Sms spy, Call spy, Cell Tapping, How to Hack Whatsapp or Camera spy.


Download and install now Spapp Monitoring v9 and protect your important data.
Extra-protection
Device wipe out with an SMS command
Have you lost your phone or the device was stolen? Are you afraid that the data stored on your device can be used by malicious persons? You can get rid of these worries knowing that you can reset the smart phone to factory default settings from remotely using an SMS command. This way all documents, applications, contacts or photos will be permanently deleted. You can watch a video tutorial here
Lock the phone with an SMS command
Have you forgotten the smart phone at the office? Do you want the phone not to be accessed by others as long as you lost it in the meeting room? Then just send an SMS command and the device will be locked with a PIN code! The great advantage of this feature is that the PIN code can be customized from your account and no one will know it.
Change the ring profile
Did you often lost the device but do not know where exactly? Then send an SMS command and the ring profile will change to normal or to vibrate.
Start a loud alarm
Have you lost the device? Now you might be able to find the smart phone on which you have installed our monitoring software by sending an SMS command and the alarm will start loud (even if the device was set to silent or vibrate).
Wi-fi network notifications
Starting with Spapp Monitoring v9 you will get a notification on your account (in the "System" section) for when the phone is connecting to a Wifi network. In this way you can figure out what Wi-Fi networks were used and when.
Social applications
WhatsApp without ROOT with WhatsApp spy
WhatsApp changed the encryption. However the good news is that we found a new way to use the key.txt file in order to decrypt the messages even for the latest WhatsApp versions. Now you can still monitor the WhatsApp activity of your children even if they will update the WhatsApp to the latest version available on the market.
The updated method for extracting the WhatsApp key is available here
Kik messages with Kik spy
It is well known the fact that the Kik application doesn't offer a good security, doesn't have privacy controls and many strange people might get in touch with your child. The Kik text messages will be tracked by our application (only for ROOTed devices) and you will know with who is your teenager interacting.
Tango messages and phone call details with Tango spy
The Tango app is also very used worldwide. As a consequence your teenagers may be exposed to unexpected risks at every step. Our company is among the first that allows you to monitor the Tango app for Android smartphones.
Using Spapp Monitoring v9 you will be able to track the Tango messages (this feature is available only for ROOTed phones) or check the Tango phone call details (available for ROOTed and Non-Rooted devices).
Bring an end to bullying information using Spapp Monitoring!


Download now the best Sms Tracker application for FREE: