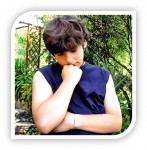 Guidelines to Cyber bullying


There is a thin line between monitoring and stalking, however, when it comes to bullying, these boundaries should be disregarded. The number one fear for any parent when taking their kids to school is the fear of the big, intimidating student towering over your scared child. But what if roles are reversed and your child is the 'big bad monster'? We're sure it's not that you are a bad parent but realizing this and acting to change the situation is vital not only for the children around but also for the well-being of your child.


However, the million dollar question is:
"how would you know when your child is bullying others?"


Spapp Monitoring helps you to stop cyber bullying and protect your teenagers !


This is where we come in. Our parental control solution could be so many things for you as a parent: A mobile spy when you need it to be, a diary, a calendar or just one of the most genuine ways to monitor what your child is up to. It record calls, monitors SMS messages, social media activities and even allows you to block or restrict applications that you do not deem suitable for your child. We're sure you teach your child the value of empathy, respect and compassion but the only way to solve a problem is to realize that it exists.


Most children bully others for various reasons. It could be to make themselves feel better due to low self esteem issues or because they have been bullied before and want to retaliate or even because they want to protect themselves from being bullied. However, some kids are just plain bullies. It's important to understand which category your child falls under. The best way to do this is to basically talk to your child. Letting them know that they are being monitored will make them watch their actions when it comes to relating to others. Setting limits for your children is pivotal; it makes discipline consistent but don't forget to be realistic at the same time.


Our parental control application is a very efficient Cell Spy but maybe a simple app is not what your child needs to solve their bullying problem. We provide you with the platform to keep tabs on your children's activities but it's up to you to take the extra steps and ensure that they get the help that they require. Most bullies might not respect limits but always make the love visible. Weigh your risks vs. rewards especially through setting strict usage limit for internet access.

Our Phone Tracker software is a full parental control app that can also be used to fight Cyber bullying. Here are some new features of Spapp Monitoring: Whatsapp Tracking, Telegram tracking, Snapchat tracking, Instagram tracking, Facebook tracking, Spy camera app, Sms spy, Call recorder spy, Cell Phone Tapping or How to Hack Whatsapp.


Technology makes it easier but we often encourage parents to couple this with a lot of support.

Sometimes the best way to love our child is to love them at their worst.
It will help them get to their best.
right now with Spapp Monitoring!
Download now the application for FREE: