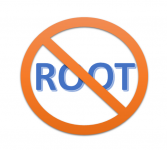 Spapp Monitoring v11.3 - No ROOT for WhatsApp
Our company wants to make all the features of the SPAPP Monitoring - Spy App for Mobile Phone application available even for those without ROOTed devices.

Now we have developed the only monitoring software from the market that is able to track WhatsApp messages without ROOT and without needing to connect the phone to a Desktop device.


The new features introduced on Spapp Monitoring - Phone Tracker v11.3
• Monitor the WhatsApp messages (WhatsApp spy) even without ROOT by enabling the Accesibility access and Notification access
• Fixed some bugs for the latest Snapchat versions


Stay connected and in the next releases we are planning to implement this method even to the other social apps, giving you the possibility to track the software such as Facebook, Line and Tango without needing ROOT access at all.
Be sure to know how to use this WhatsApp Spy Tool because this is not a WhatsApp hack.
For the moment enjoy the new app and download and install Spapp Monitoring - Spy App v11.3 using the links from below.




Download now the Phone Tracker application for FREE: