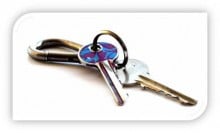 The importance of privacy


It is indeed tempting to think that you can just continue on with the status quo in your life when it comes to communication. We mean, it's been working this long. Why use a mobile tracker now? However, not knowing where, how and why your children or employees are interacting means a missed opportunity to keep an eye on them- maybe when they needed it most.

Our Spapp Monitoring mobile tracker tracks and monitors your children to protect them, tracks your employees to ensure they are working accordingly and also it backs up data from your phone. We understand that your phone contains a lot of personal data so there is high risk of revealing personal sensitive information if you misplace it. In cases where your phone gets lost, the mobile tracker helps you either to locate it or control it with a message.


Also, the Spapp Monitoring mobile tracker will help you find your phone when it gets stolen.
Our Spapp Monitoring is great for surveillance purposes. It provides you with the kind of security that you need. The mobile spy tracker performs special functions on your phone such as recording incoming and outgoing phone calls. It also tracks messages from applications and social media (Facebook, WhatsApp, Skype, Line or Viber). Although you are spoilt for choice when it comes to mobile spy in the current market, our Spapp Monitoring mobile tracker is suitable for any kind of phone. However, the only way it can be uninstalled is only by the user and their password, not by others (if you have activated the Device administrator rights feature).

Here are some new features of Spapp Monitoring: Whatsapp Monitoring, How to Hack Whatsapp, Telegram Monitoring, Snapchat Monitoring, Instagram Monitoring, Facebook Monitoring, Sms spy, Spy camera app, Call recorder spy or Cell Phone Tapping.


Managing your privacy actively is the best way to go in today's digital world!
In the corporate world, most companies have adapted the use of Cell Spy to conduct their daily businesses. A mobile tracker helps a company makes informed decisions when it comes to surveillance. It is important to test the mobile tracker before use and ensure that it is something you really want to adapt in your daily life. Weighing the pros and cons of a mobile tracker is important before making any final surveillance decisions.

Well, a bad day could be one where you lose your phone in the streets and then you go to work and find out that your employees are on a go-slow. About an hour later, you get a call informing you that your child did not show up for school.


Imagine how easy it would to prevent all these misfortunes with a mobile tracker!
We strive to make your life easier!
Download now the application for FREE: