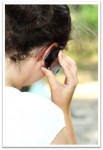 Spapp Monitoring keeps your children safe
It is very important for parents to be aware of what risks their children face through inappropriate sexual behavior so that they can understand how to keep them safe and protected. Sharing explicit content or images via mobile phones is a common practice these days.


Studies prove that 40% of teenagers indulge in 'sexting' just as a joke while 34% of them do this to make them feel 'sexy'. They are probably thinking: What is the harm in sending 'an innocent' nude picture to my boyfriend? The remaining 12% of teenagers are pressured to take and exchange nude pictures amongst each other. This behavior is mostly engaged in most especially by teenage girls aged 13 to 16.

Here are some new features (that can be used to keep your children safe) of our Phone Tracker App: Whatsapp Monitoring, How to Hack Whatsapp, Telegram tracker, Snapchat tracker, Instagram tracker, Facebook Tracker, Sms spy, Spy camera app, Call recorder spy or Phone Tapping.



As alarming as it might be to you as a parent: Your child may consider 'sexting' a routine of every day normal life-to them, it might just be part of growing up. If you are reading this article then you have probably had an encounter with inappropriate sexual behavior or you want to avoid one. This is the right place for you. Statistics show that there is a 28% increase in parents who seek for help in various cases of 'sexting'. It is important to let your child know that it is illegal to exchange content of pornographic nature. What might begin as good fun can turn out to be illegal and consequently lead to feelings of emotional distress, low self esteem, depressing and instances of blackmail and cyber bullying.



However, instead of going through this emotional roller coaster, subscribe to a parental control application that ensures that your child is always protected. This will notify you if and/or when they are indulging in any sexual misconduct. The Internet usage is best monitored especially for growing children. However, keeping tabs is a sure way to let your child know that you do not trust them, therefore they may become rebellious. A completely parental control application is certainly the best way to go.



Despite all the teenage monitoring, keep in mind that when your child communicates with you openly, you are a good parent. Keeping your child safe in the best way possible is what makes one parent stand out from the rest. Being able to get an update on what mischief your teenage son is up to might just be the best thing since sliced bread. On the contrary, the use of parental control applications is the easiest way to trust your child. It records Phone logs, Sms logs, WhatsApp logs and integrates with all saved contacts!

You can download the the user manual if you want to find out more information about our application and all of its features.
Now it's time to stop sexting using the most affordable parental control app!


Download now the application for FREE: