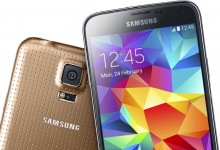 Spapp Monitoring and Galaxy S5
A high tech parental control application for a high tech device

The latest device from Samsung has been officially launched and is available for sale. The first word that comes to mind when we are thinking of the newest Samsung phone is Amazing!
But what is so amazing? Well, starting with technical specifications (quad core CPU at 2.5 Ghz, 2 GB Ram memory or Super Amoled screen), the default applications installed but not least its design.

Our Phone Monitoring app is fully compatible with Galaxy S phones. Here are some new features for Spapp Monitoring: Whatsapp Monitoring, How to Hack Whatsapp, Telegram tracker, Snapchat tracker, Instagram tracker, Facebook Tracker, Sms spy, Spy camera app, Call recorder spy or Phone Tapping.


Hardware
Even if there is not a 64-bit CPU (like for Apple devices) the new Galaxy S5 is one of the most powerful processors with which the Android devices are equipped.

The new processor is powerful enough to run at the same time many social networking applications such as Facebook, Viber, Skype, Line or WhatsApp but will let you browse the Internet without interruptions or lag. The 2 Gb of Ram will make the multi tasking to be a pleasure! And if such applications can be used then why not monitor them using a good Phone Tracker application?

Using Spapp Monitoring you will be able to track WhatsApp (WhatsApp without root or WhatsApp with Root), Facebook, Viber, Skype or Line (only with Root) and many others.


Camera
Samsung Galaxy S5 is equipped with a new 16 megapixel sensor and a LED flash. The high dynamic range (HDR) has been improved to ensure an increased quality and the selective focus will make you live a different experience while you're using the camera.

Regarding the camera the Samsung Galaxy S5 detaches easily from other Android competitors like HTC One M8 or Sony Xperia Z2 but is defeated by the Nokia Lumia 1020 (this device running the Windows phone 8 operating system).
Even these spectacular photos taken with Samsung Galaxy S5 will be available in your account if you choose to protect your device with our Android Cell Phone Tracker application.


Fingerprint scanner and heart rate monitor
It seems that those from Samsung are concerned about safety. Thus they decided that the Galaxy S5 should be equipped with fingerprint scanner and heart rate monitor. That's exactly what they did. They added a fingerprint sensor (to compete with the Apple company) and a heart rate monitor.

Spapp Monitoring can't monitor the heart rate but using this ultimate parental control applciation you can live without palpitations. You can keep your children or employees safe knowing that all data (messages, phone calls, contacts, MMS, web history) are carefully monitored.


Android operating system
Samsung Galaxy S5 runs Android 4.4 KitKat and the good news is that our Spy App has been optimized for this operating system. You can control the device using Live control, our Cell Phone Tracker is optimized to record the phone calls and moreover the default internet browser (called S-Browser) can be tracked if you'll install the latest version.


Battery life
This device comes with a 2.800 mAh removable battery but the big advantage is the fact that the phone's processor is optimized for low power consumption. The optimization was taken into account when we developed our application, because we want a low execution time and low power consumption. Try now for free the most innovative application for tracking and you will immediately notice its advantages.


Certainly Samsung will be able to break the sales records with this model especially as this is an affordable device.
Enjoy all the new features of this fabulous phone but keep your children safe using the best application for tracking.


Download now the FREE Phone Tracker application: