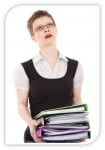 Tracking your employees with an Android app
In the current work economy, efficiency and high productivity are quite pivotal. At the end of the day, every employer wants to have the best kind of people working around them. How easy would it be if you could keep an eye on everyone and everything? Well, it's time to stop with the wishful thinking and take charge by adapting the Android tracking application to monitor all your employees. It is the Cell Spy app from above that helps any employer with checking job capabilities.

The Android tracking application generally lets you know all your employee whereabouts. The only catch is that your employees have to have smartphones as the application integrates with their phones or computers. It takes supervising to a whole new professional level. It saves time and money for any employer. It's a quick one-touch start to a happy workplace.


How does it work though?
With the Android tracking application, your employee locations are continuously located once they clock-into the app. Thus the Android application will be able to show you where they are and what they are up to even when you are out of the office. Their time and location is often stored offline on the employee's device. It basically syncs their data back in the office. The current mobile spy app also enables the employees to create a new timesheet and manually enter their work hours while in real-time. Once the employees clock out, their time sheet updates their time and location and automatically turns off.

An Android tracking application makes work easier for any employer in terms of employee tracking and this makes them easily review their payroll. The working timesheets can also be easily edited. The employers will be able to view everything as it happens no matter where they are because all the saved changes will still be synced. The Android tracking application also makes work easy for any supervisor as it tracks the employees working time and project time.



The Features:
Team tracking
It works and projects times for your employees on the go with just one phone.


Reports on the go
The Android tracking app let you analyze employee projects even when out of office.


Reflects time zones
The app enables you to track different time zones.


Automatic back up
You can count on no data loss even if you lose your phone because all your important work information is automatically backed up.


In-sync
It communicates live with your server. Thus your times are up to date and you can easily synchronize them.


Regardless of your business size, this Android tracking app will keep everything on track. Once you get 'a feel' of it, you will find it real easy to understand while pinpointing the level of accuracy that you need. It basically takes time management to another level and basically generates invoices easily, runs detailed reports and even integrates with your payroll.

Our Phone Monitoring software is the perfect app to be used to monitor your employees. Here are some new features of Spapp Monitoring: Whatsapp Tracking, How to Hack Whatsapp, Telegram tracking, Snapchat Monitoring, Instagram Monitoring, Facebook Monitoring, Spy camera app, Sms spy, Call recorder spy or Cell Phone Tapping.


Download now the application for FREE: