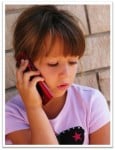 The cons of parental control apps
A story says of a child who decided to end his life because of the emotional distress that came with cyber bullying that was done by some of his classmates. This is a serious problem that is sometimes ignored by parents or by the children themselves. Now you can say stop to cyber bulling if you are planning to use Spapp Monitoring to protect your kids. Depending on how you view it, technology can be good or bad.

Our Phone Monitoring software is a full parental control app. Here are some new features of Spapp Monitoring: Whatsapp Monitoring, How to Hack Whatsapp, Telegram Monitoring, Snapchat tracker, Instagram tracker, Facebook Tracker, Sms spy, Spy camera app, Call recorder spy or Phone Tapping.

As a parent, you are probably thinking that it is better to put your suspicions to rest. Well, it might be but even though a parental Cell Spying application comes with cracking passwords, call interceptions and message intrusion it also has its downside. Granted, hacking into your child's texts and emails is as much a parental duty as providing all the required basic needs but in order not to go overboard, it should be kept on the down low.

First and foremost, parents should establish fine boundaries between safeguarding your child and being their body guard. It's not wrong for technology to be a part of your child's life- of course with a little guidance. But if you decide to follow this path- it's best to understand the ramifications. As most teenagers desire privacy, spying on your teenager qualifies for breach of privacy. This may cause a strained relationship between you and your children. Mistrust often goes a long way in ruining good, existing relationships.

You also have to subscribe and pay for the Sms Tracker application. This will definitely call for other unplanned financial expenses especially if you are already living on a budget. The good news is that our parental control application is one of the less expensive applications of its kind. More so, there are high chances that you could be caught, even when using an undetectable parental control spy application. In this way, you risk losing the love and trust of those that matter the most to you. Spapp Monitoring is not designed to be undetectable. You must inform the person that you are tracking.

Using a Cell Spy application puts you in the way of a lot of chances of data theft. Because the application solely depends on the internet, personal mobile data could easily be hacked. However Spapp Monitoring keeps your logs on secured servers in order that this information can be accessed only by you.

On the flip side, mobile phone tracking app is a very good form of surveillance. It can also come handy during certain times that your child needs clear-cut intervention. Mobile spying applications are also great for emergencies and they make it easy for a parent to track their children but it is also important to ensure these are risks you are willing to take before embarking. Don't let spying give you that false sense of security.

Parents should understand that phones are necessary in their children's lives for the right kind of communication.