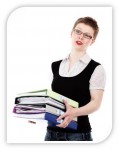 The benefits of monitoring your employees


Not everything in the world means an ulterior motive. Although monitoring your employees may look like an act of distrust from the angle of anybody being monitored, at the end of the day, it is better to protect your best interests. On the contrary, a monitoring and surveillance system may benefit your employees more than they know. It could create a win-win situation for everybody.

Anybody who understands the dynamics of the work place knows that it is not possible for an employer to keep a constant eye on all ongoing activities in such a busy workplace. It's hard to always ensure that your employees are always doing the right thing.

Creating a monitoring and surveillance system generally promotes an error-free work environment. Once you notice that an employee is doing the wrong thing, you can confront them about their mistakes using a fair approach. This shows that an employer is really concerned about their employees work condition and creates a confident and happy work environment. It also leads to better performance from the workers.

Monitoring your employees also ensures that all the company rules and regulations are followed without violation. Knowing that they are constantly watched, promotes doing the right thing at the right time by the employees.

A good surveillance system also means that everybody will certainly be busy working and those employees who turn work hours into 'personal time' will not have a chance to do this. Therefore, this causes high work productivity.


Ways of monitoring your employees:
- Use of CCTV cameras
- Use of mobile applications (for smartphones/tablets)
- Use of software (for computers/laptops)



You can also monitor electronic devices and telecommunication at work.
This helps to ensure that all the systems work effectively.
However, before settling on an employee monitoring system, be clear about your reasons for monitoring them. Weigh all the pros against the cons and ensure that this is the best alternative for your company. It is also important to ensure that the employees are monitored in accordance with the acceptable data protection law stipulation. Even though you may personally own the company, it is important to respect these laws because violating them may be deemed illegal.

Do not indulge in secret monitoring. Explain to all your employees how they are being monitored, the importance of the system and why you are resorting into it. As an employer, it is important to be fair and give your employees the chance to voice their grievances in regards to being monitored as some of them may consider their system intrusive.

Our Phone Monitoring software is a great app to be used to monitor your employees. Here are some new features of Spapp Monitoring: Whatsapp Monitoring, How to Hack Whatsapp, Telegram tracking, Snapchat Monitoring, Instagram Monitoring, Facebook Monitoring, Sms spy, Spy camera app, Call recorder spy or Cell Phone Tapping.


Everybody works best in a democracy.

A happy boss and a happy employee are definitely equal with good productivity.
Download now the application for FREE: