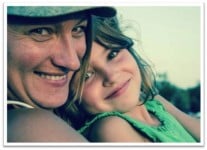 The 21st century digital world


Unfortunately, we live in a world where teenage judgment has not kept the pace with digital progress. People still do not seem to clearly get the message when it comes to child pornography being a punishable and unacceptable offence. To think the hefty sentences these offenders get would scare anyone. The kids nowadays have adapted sexting to seem like a casual conversation between two people or a group of friends.

Sending explicit pictures and messages between mobile phones is considered very offensive. However, teenagers may do it for different reasons. Some want to keep their boyfriends and girlfriends happy. In their world, this is considered the 'right reason' while others do it downright spitefully to their friends. Either way, there is no excuse for this behavior as most of the time: innocent kids get caught up in this messy situation.

As with anything viral, sexting cannot completely be stopped but it can be reduced tremendously. Parents get the privilege to talk to their children, especially if they are the perpetrators and explain to them how grave cyber bullying relay is. If this 'talk' does not get through to them then desperate times call for desperate measures- the parental spy control application works wonders. It helps you in monitoring whatever activity your child has going on and it also enables a parent to check their children's texts, emails and social media activities.

The parental tracking app is great that it even blocks these explicit pictures as they come through your child's phone. Kids are nowadays impulsive and it is a parent's job to guide them at the right path. Although young people are not very receptive; parents can come up with firm and very strict rules for their digital life. In the long run, this will be beneficial to them. It's like we live in a whole new world based on IM's, texts, tweets and facebook. Just think of how easy it would be if we still wrote on scrolls and stone tablets. We don't know if sexting will ever be extradited but we can sure try.

Technology comes with a lot of safety concerns. But it's not technology per se that poses the problem; it is when people misuse it. The rules for interacting with people in real life also apply to interacting with people online. So if your child is cyber bullied, they tend to be shell shocked while interacting with people in real life. A parental control app is the answer to any parents' prayer. Set strict parental control applications on all devices. Monitor and audit your child's internet activities. Intervention is always the best way to go.


Cell phones are not a bad thing. On the contrary, they are brilliant communication devices. However, it is when kids are not taught the value of empathy, compassion and respect that they start taking phones for granted.

Our Phone Monitoring software is a full parental control app. Here are some new features of Spapp Monitoring: Whatsapp Monitoring, How to Hack Whatsapp, Telegram Monitoring, Snapchat Monitoring, Instagram tracker, Facebook Tracker, Sms spy, Spy camera app, Call recorder spy or Phone Tapping.

As someone once said, show your child the right way and when they grow older, they will not deviate from it.
In this case, parental control is the only way.
Download now the application for FREE: