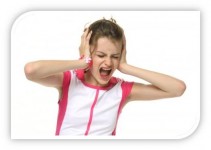 Parental control vs Spy application
If you are a concerned parent or a company in dire need of surveillance, you can either use a Cell Spy software or a parental control app to put your mind at ease. However, most people often get it wrong. Spy software is by no means spyware or parental control applications - they are all individually different applications.

Should be noted that our Spapp Monitoring software was designed only for legal purposes (parental control/backup/find the device or to monitor your employees). It's totally forbidden to use it to track another person without a written consent. Moreover no liability is assumed if you will use our application without informing the persons that you are tracking.


Here's the difference:


• A spy application is actually software that monitors all the activities that go in the computer but most of the time, it's always through unauthorized access.

• Spyware on the other hand is often considered a malicious device

• A parental control application enables you to keep tabs on your child's online or phone activities.
It is also the case for our mobile spy application. You will need to have physical possession of the target phone in order to install the application and register an account. Also a notification will be displayed on the notification bar so the user will know that the device is being monitored.


Through parental control, you no longer have to worry about how your child uses the computer or the smartphone as keeping track of what they do is a great way to put your mind at ease as a parent. You also don't have to wonder about their internet connections, emails, conversations and messages because they are all recorded for you to view. It also enables you to filter or restrict unnecessary content. However, it's best to let your child know that they are being monitored.


If you feel a little sneaky and want to check on your spouse or a friend- a Cell Spy application works great. It generally enables you to track their emails, messages and web activity. If you don't want your business to be bankrupt - a mobile spy application is also great. It enables you to monitor your employees so that they can always stay on task whenever they are at work so that they do not abuse work time. It's also wise to let them know that they are being monitored. Use of spy application is also great for asset protection and security purposes. Control is everything when it comes to business.



However, before indulging in the use of a spy app, ensure that it is legal and is in accordance to the entire given spy surveillance stipulations. Ensure that you do not violate state laws. Needless to say, there is no rule against looking out for your child. At the end of the day, it's up to you to decide what is right or wrong and which steps you would best employ when it comes to the protection of your loved ones. Children have basic human rights but privacy when they are growing up is not one of them.

Our Phone Tracker software is a full parental control app. Here are some new features of Spapp Monitoring: Whatsapp Tracking, How to Hack Whatsapp, Telegram tracking, Snapchat Monitoring, Instagram Monitoring, Facebook Monitoring, Spy camera app, Sms spy, Call recorder spy or Cell Phone Tapping.


…either way, it gets rid of naivety!


Download now the application for FREE: