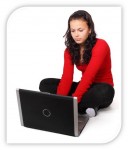 Parental control - Pros and Cons


However much we try to fight it or whatever we call it, using parental control is certainly spying on your kids. Spying is a relative word though. A perfect world would be one where our kids made wise online and communication decisions or one where digital devices did not exist.


But it's not a perfect world!
Kids have unlimited access to the things that might threaten good parental abilities. A parental control is not necessarily the safest thing on the planet because some kids can get around it but it enables you to archive your kids' messages, monitor their emails and restrict applications among other things. It also limits exposure to inappropriate materials. However, it's up to you as a parent in regards to how much 'control' you want. After all, you could be ok with only blocking internet access and allowing your child the use of other applications.


The pros…
Parental control definitely keeps your child away from the social media sites that are exposed to cyber bullying, sexting and porn. It is important to spy on mobile and protect your child from this toxic digital world. Also, parental control enables you to get acquainted with the applications that your children are using and restrict those that you deem unnecessary.


Generally, it enables parents to limit a number of connections and maintain an approval of a list of applications by you. Most importantly, parental control will give your children the chance to learn the value of personal liberty by setting good limits for themselves. Also, any parent gets unrestricted insight into their child's life.


The cons…
When it comes to monitoring and surveillance, most children, especially teenagers meet this with rebellion. This definitely causes strenuous child-parent relationships. Sadly, some parents may over-rely on this Cell Spy application and forget their every day parental duties that require them to literally get involved with their children's lives.
Nowadays, there are also malicious tools that are disguised within parental control applications that eventually end up being a threat to your phone or computer. Children of the 'digital generation' may easily find ways to uninstall the application thus it might be effective only for a short time.

Our parental control application is sort of like driving. Any parent would want their child to get a driving license first before driving on a busy road, preferably, even be in the company of an adult-driving slowly and cautiously. At least until you feel confident that they can finally drive on their own.

Our Phone Tracker software is a full parental control app that has a lot of features. Here are some new features of Spapp Monitoring: Whatsapp Tracking, Telegram tracking, Snapchat tracking, Instagram tracking, Facebook Monitoring, Spy camera app, Sms spy, Call recorder spy, Cell Phone Tapping or How to Hack Whatsapp.


It should be the same with the internet.
It can be a scary place if you don't know how to navigate properly.
Download now the application for FREE: