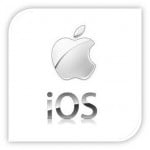 iOS 8 vs. iOS 7
We all know the old saying, "Old is gold." Well, apparently, this is applicable when it comes to changes in technology. Most users do not easily take the plunge when it comes to technology changes and modifications. They prefer what they are already used to. The changes that have come with the new iOS 8 are not as evident as those that came with iOS 7.

Our app is not compatible with iOS, but please check some of the new features of our Spy App for Android: Whatsapp spy, Snapchat spy, Instagram spy, Facebook spy, Telegram spy, Sms spy, Cell Phone Tapping, How to Hack Whatsapp, Camera spy or Call recording spy.

Favorable for the iPad, iPhone and iPod touch; the good news is that iOS 8 basically an upgrade from iOS 7 features that we already know. However, the bad news is that iOS 8 requires a lot of space on your mobile device in comparison to iOS 7. Due to too much content, this might inevitably slow down operation in some devices e.g iPad 2 and iPad 3. Let us break it down for you!
The iOS 8 comes with a variety of new features that includes:
Innovation:
Handoff - This easily allows a user to navigate their desktop and their mobile device simultaneously.
AirDrop - This feature that was not available on the iOS 7 works seamlessly on the iOS 8 operating system. It enables communication between a user's phone, their Mac and ipad.
The visual design:
iOS 7 was simple but colorful. However, iOS 8 doesn't have any new visuals. It looks more or less the same as its predecessor. Luckily, it doesn't have the' skeumorphosim' that ios 6 carried.
Widgets:
Widgets are often like a breath of fresh air for any Android user. These are the applications that perform on-command features. On the iOS 8, it's really easy to download and customize widgets. The iOS 7 doesn't have any widgets.
Interactive notifications:
As compared to the iOS 7, the iOS 8 is very user friendly. E.g. A Facebook notification will let you reply to a status or an inbox instantly without logging into your account. This is really convenient and time-saving for most users. This way, it doesn't interrupt on-going phone activities.
Quick Type Predictive Typing
The iOS 8 keyboard is a big upgrade from the iOS 7. Most Android phones complete words you've nearly finished typing, iOS 8 on the other hand offers words it suspects you may wish to use based on context.
iCloud Drive
iOS 8 provides direct access to saved cloud documents. On iOS 7, there was limited due to the specific device but iOS 8 enables its users to create documents in one device and use it in another. E.g. a user can easily create presentations on their Mac and edit it on their iPhone. The iOS iCloud drive creates stores and shares files very easily.
Health and Health kit
The iOS 8 comes packed with a specific app bearing data collected by a variety of health and fitness applications. This makes it easy for tracking purposes. The iOS 7 has a health app but does not include a combination of the two.
Camera
iOS 8 comes with added camera features in form of a time-lapse video and a camera timer. Photos are also automatically saved on cloud. Although the iOS 7 also has amazing camera features, the photo app that easily widgets/edits a picture instantly on the iOS 8 is a winner.
Siri
When it comes to iOS 7, Siri listens to nearby songs and lets you purchase them on the iStore. On iOS 8 it still does the same thing, the only difference is that it comes in 22 new languages.
As we know, there' no good without bad. Some devices rated as iOS 8 compatible struggles to cope with the operating system. However, the decision to upgrade from iOS 7 to iOS 8 is solely yours. Bottom line is that iOS 8 has a load of new amazing features but on a visual stand point, things between the two operating systems are the same.

iPad 2, iPad 3 and iPad 4 users should first consider their user needs before making the upgrade. It's important to know what you need vs. what you want.
Download now the FREE Cell Spy application: