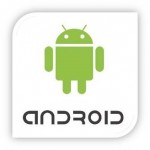 Android 5.0 Lollipop vs. Android 4.4 KitKat
Released on November 3rd, 2014, the Android 5.0 Lollipop took its predecessor, Android 4.4 by storm. It came packed with new features, giving it a distinct and fresh look. The best part about it is that the Android 5.0 Lollipop upgrade is totally free. However, the transition might turn out to be a little slow as manufacturers need to test the updates before they arrive. It's definitely worth the wait.
What distinguishes Android 5.0 Lollipop from Android 4.4 is basically how it looks; the feel, animations and effects, and the size of the icons. It's simpler, bolder and easier to understand. Generally, it's an amazing redesign.

Android 5.0 is an old version of Android but our Spy App for Mobile Phone is available also for new version of Android, like Android 12. Here are some new features of Spapp Monitoring: Snapchat spy, Instagram spy, Facebook spy, Telegram spy, Whatsapp spy, Sms spy, Cell Phone Tapping, How to Hack Whatsapp, Camera spy app or Call recording spy.


Visual effects:
Google settled for a friendlier user interface for Android 5.0 as compared to the 4.4. The changes in notifications are really refreshing. The pull-down bar and the menu settings have been redesigned by adding bright colors and animations to icon selections and button taps. A multi-tasking option has also been added for ease of use and convenience.
Lock screen:
Android 5.0 has a shortcut to the phone dialer, a feature that Android 4.4 lacks. The user just has to swipe left to right to make notifications more attractive.
Settings:
Unlike Android 4.4, on Android 5.0 Lollipop, the user can easily access the menu with a simple swipe. The Wi-Fi and Bluetooth can also be easily toggled. It's also easy to access the battery information and adjust the brightness when need be.
On Android 4.4, a user has to tap the icon in the corner of the first setting screen to access the menu. However, Android 5.0 has subtle colors for the settings. It's a great upgrade from the black and blue on Android 4.4.
The App tray:
While Android 4.4 has a transparent window that occupies the whole screen, Android 5.0 has a variety of pop up's on an all white screen. The icons on the screen are bigger and bolder. They are certainly more colorful.
Camera:
Android 5.0 Lollipop comes loaded with a new camera interface. However, this is nothing new as the camera upgrade is available on the Google play store. Generally, the camera hasn't changed much from Android 4.4. The only major difference is that the on-screen buttons fade on the previous Android but they don't on the latter.
Recent apps menu:
This application has not experienced any change at all. On both Android 4.4 and 5.0, there's a multi-tasking button that brings up previously opened applications. This makes both operating systems very user friendly. But still, for whatever reason, this looks way better on Android 5.0.
Keyboard:
The keyboard on Android 5.0 is updated with new material design. However, anyone can get this app on the Play Store. Apart from this, not much is different between these two operating systems. The keyboard on Android 4.4 can have whichever look you desire. Both operating systems favor swiping gestures, emojis and predictive typing.
Dialer and contacts:
Both Android 5.0 and 4.4 have the same kind of dialer contacts. However, for Android 5.0 Lollipop, it possesses larger font, more color and a distinct floating dialer that easily syncs the contacts and the dialer. It's also amazing how contact pictures can rearrange themselves.
Google Maps:
The Android 5.0 has a new user interface material design set that appears a little subtle. The good news is that any user can update this on Android 4.4.
Don't miss the opportunity and download and install now our cell phone tracker for Android devices!
As Android 5.0 Lollipop is definitely fresher of the two in the market, most users are excited about its evident upgrade. However, Android 4.4 is not far off. They say change is as good as a rest. Therefore, with such little difference between the two operating systems, embracing the upgrade might not be such a bad thing.

Android is a registered trademark of GOOGLE LLC. For more info on Android 5 you can go to the Android 5 page. For more info on Android KitKat you can go to the Android KitKat page.


Download now the FREE Mobile Spy application: