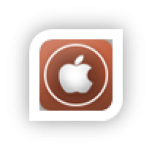 What does Jailbreak mean?


Our Spy App for Android is not compatible with iOS (it can not be installed on a iPhone), but the good news is that there are many features for the Android version: Spy camera spy, Snapchat spy, Instagram spy or Facebook spy. Please read these articles related to tracking the text messages and calls from Whatsapp (all without ROOT): Whatsapp Tracker or Whatsapp hacking app, Whatsapp hack app, Whatsapp hacker app, Whatsapp spy. Tracking text messages and calls from Whatsapp is one of our most requested feature since Whatsapp is one of the most used apps.


The Jailbreaking process is an activity which allows to the iPad, iPhone and iPod Touch users to install any 3rd party app on their devices. Furthermore the files of the iOS operating system can be modified without any restriction. In other words you will remove any barrier imposed by Apple and can customize or use your iDevice exactly as you want.
If you have a Jailbroken device you can download a larger number of extensions and themes, otherwise not available in the App Store or use a different store (such as Cydia) in order to download your favorite tweaks.
The Jailbreaking procedure differs from a SIM unlock process, which only allows the user to use the device on any network.
your current iOS version
Jay Freeman (the Cydia's founder) estimates that over 15% of iDevices have benefited from Jailbreaking. Choose to be one of those users and take all advantages of your iPad, iPhone or iPod Touch device. The Jailbreaking procedure is reversible so this means that you can restore the device to factory settings whenever you want.
The advantages of Jailbreaking:
- install any 3rd party application
- modify or customize the iDevice
- free tethering (you can connect the Laptop / other device to the Internet)
- have access to the iOS operating system files
The disadvantages of Jailbreaking:
- According to Apple, any OS modification may void the warranty. The good news is that the device can be restored to factory default settings using iTunes software and remove all traces of this process
- You can brick the iDevice if you are not careful about what you do. These cases are not very common and anyway, you can restore a backup anytime.