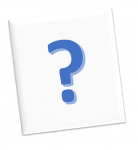 Why Spapp Monitoring is not undetectable
Spapp Monitoring is a parental control, employee monitoring app or data backup app. By law, you have the right to monitor your children or your own phone and from your employee you by default need a written permission, so there is nothing to hide.

Even if an application is not in the Applications manager, that does not mean this app is really invisible or undetectable. This is actually impossible for a mobile phone application.


Next, we'll explain why:
1. The application is updated when the internet connection of the target phone is open, that means not every second. In the same time there are a lot of Antivirus or Antispyware apps on the internet which are updating more often, and have different ways in detecting a monitoring application. There are Antivirus apps which update their database looking on the code, specifically on the apps access to all the data from the phone. So if an app is for tracking then it needs access to all the data and apps from the phone. In this case such an Antivirus will detect it immediately just because of the way it works.

There are also Antivirus apps which detect tracking apps by the name. In this case it can be changed, but also the Antivirus app will be updated, so is the same thing. You can not hide a monitoring app from an Antivirus or Antispyware app.

2. For the iOS OS usually the phone should be Jailbroken. In this case the app will not appear in the main menu, but this still will be in the Cydia menu, where are actually all the installed apps on the Jailbroken iOS device.

For the Android OS the monitoring app can not appear in the Applications manager and this is actually what means undetectable or invisible for the companies with this marketing, but the app is still visible on the device even if is in another place. If you'll go to apps permission page, there you'll find such an application.


3. Is against the law to monitor a device which is not yours, or to hack on someones phone, more than this to offer such an application on the market for the large consumption. We are not in a James Bond movie and the market of monitoring applications is not made by secret agencies.

Sure perfectly is to trust your employee or people around your children, to think you'll never lose your phone, but we are not in a perfect world and Spapp Monitoring is the perfect product to take care of your children even when they are the age in keeping secrets or could be hurt in this internet world. Spapp Monitoring is the perfect product to make sure your employee work and not chat, or if they work for you and not your competitors. Spapp Monitoring is the perfect product to backup your own phone with all the precious information on it.