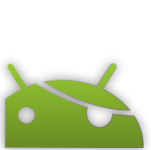 Root with SuperOneClick

In this article we will explain how to root a device with SuperOneClick. It is a simple method that supports a wide range of different devices. If SuperOneClick doesn't support your device, search on the Internet a suitable alternative tool.

It should be noted that although this method has been tried and tested, no liability is assumed for any damage resulting from the wrong performing of this process. So, follow the steps carefully and root your device at your own risk.
First of all please disable the antivirus. Some antivirus programs may detect a threat.


Procedure:

Step 1. On the official website of SuperOneClick you can find the download links for your device.
Step 2. Connect your phone to your computer. WARNING: do not check the "USB Mass storage" mode
Step 3. Go to phone Settings => Applications => Development and tick "USB debugging"
Step 4. Run the SuperOneClick.exe from your computer.
Step 5. Starting with the 2.3.1 version, the program will automatically searches if you have installed the necessary drivers. If you are prompted to install some drivers, click Yes and then select "Install this driver software anyway"
Step 6. In the SuperOneClick window press on the Root button and the application will start the root process. The process will take several minutes. Restart your device after root.
Step 7. After completing this process you will receive a message that you will be asked to perform a test. Click "Yes".
Step 8. A command will be sent to your phone. If a message appears on the screen click "Allow" in Superuser.
You may be prompted to restart your phone. If you are prompted close and reopen your phone.


Superuser

SuperOneClick will automatically install the SuperUser binary. Each time when an application will try to obtain root access you will receive a message by which you can Allow or Deny the SuperUser access. Later you can open the Superuser app from your device to control and configure the Superuser permissions. Now you can install and use applications that require root access.

Our application require Superuser access to record the Facebook, WhatsApp, Skype and Viber messages. Normally you will get a message that asks you if you want to give Superuser permission to Spapp Monitoring. That Superuser application should be configured to give that right without asking. If it is set to ask, the application could not get Superuser permission if you don't respond in time.

Please check some of the new features of our Spy App for Mobile Phone: Phone Tapping, Sms spy, Spy camera app, Whatsapp Spy App, Whatsapp hack App, Call recorder spy, Instagram spy, Telegram Spy or Snapchat Spy. All the features are available without ROOT in the new version of our app.


Download now the Phone Monitor application for FREE: