How to customize SMS commands

Hello! In this article we will teach you how to customize the SMS commands.


The advantages of customized commands:

- you can use them even on Android 4.4 KitKat / Android 5.1 Lollipop / 6.0 Marshmallow / 7.0 Nougat
- will be much easier to control our parental control application
- you can set any message you want (you don't have to remember complicated messages)

From newer version of the app, sending commands to the phone can be done just by using the Internet - Internet Live commands. Please check some of the new features of our Phone Monitoring App (that are available for newer versions): Spy Whatsapp, Hack Whatsapp, Facebook Tracker, Telegram tracker, Snapchat tracker, Instagram tracker, Sms spy, Spy camera app, Call recorder spy or Phone Tapping.


Steps:
1. Log on our Spapp Monitoring website using your email and password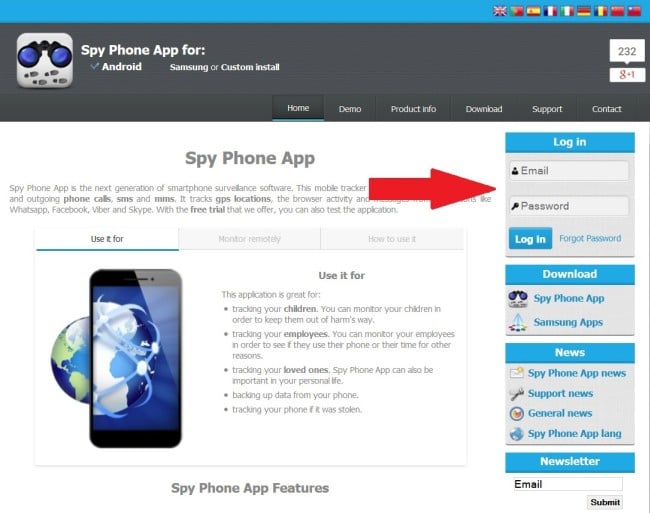 2. Select Account section (right menu)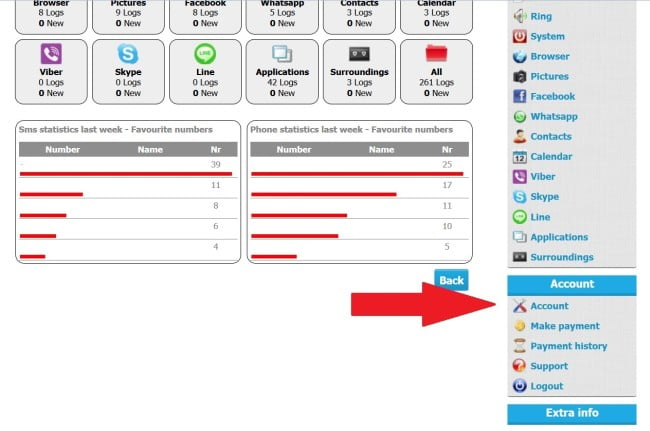 3. Access Remote settings tab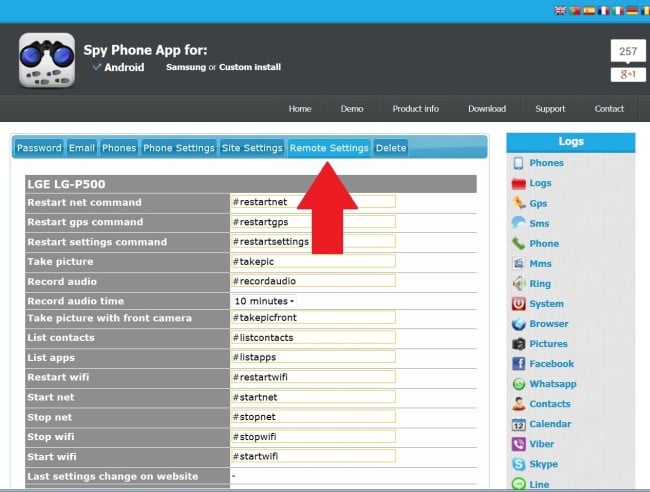 4. Edit/change the command you want

You can set any message.
Here are some examples:
- Where are you? (instead of #restartgps)
- How was at school today? (instead of #restartsettings)
- Is everything ok? (instead of #recordaudio)
- I can't wait to see you, my daughter (instead of #takepicfront)
And the list can continue.
Don't forget to Save the settings after you have completed to edit your messages.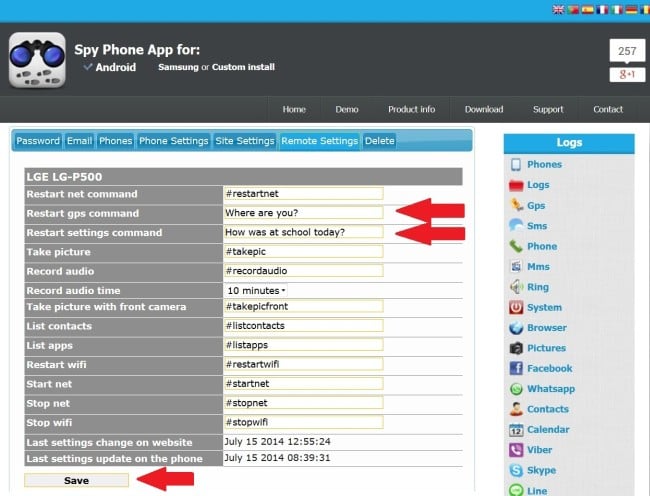 5. The new commands are being processed

A notification icon will appear every time the commands were modified. This means that the settings are being processed. The settings are synchronized automatically in maximum 12 hours.
For a faster synchronization you can try to reopen Spapp Monitoring or to restart (turn off and on) the target phone while the internet connection is ON.
At the bottom of the page you can see the "Last settings change on website" and the "Last settings update on the phone".
Attention! Before comparing data you will need to make sure that you have set your time zone. Otherwise this data will be reported to our servers time.
How to set time zone: Log on our website => go to Account section (right menu) => Site Settings => Choose your Time Zone => Save the settings.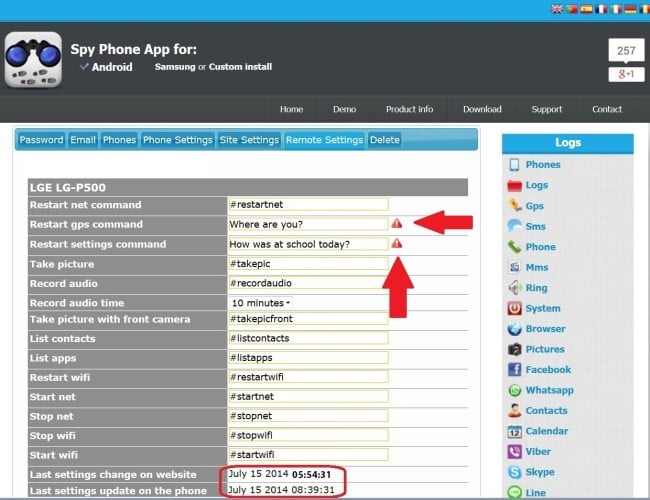 6. Use the new commands

If the "Last settings change on website" has a value smaller or equal to "Last settings update on the phone" then it means that you can use the new commands.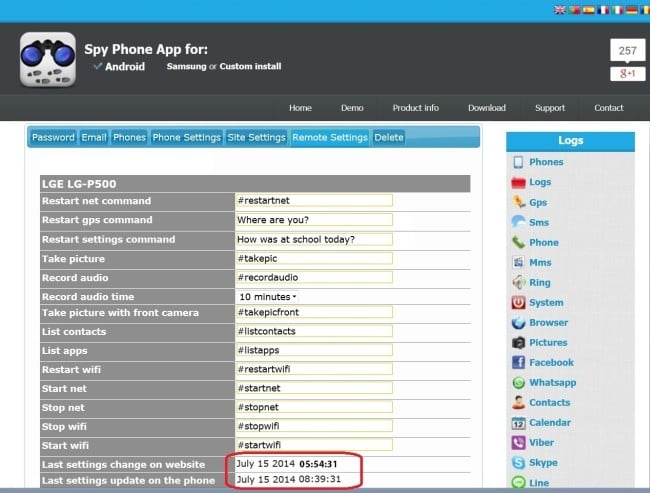 If you have difficulties with our Sms Tracker application or need more help don't hesitate to contact us.