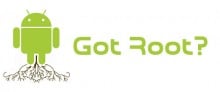 General informations about ROOT process
The rooting process of smartphones based on the Android operating system was and continues to be an widely debated topic on Internet. Through this article we want to do a review of the possible benefits and disadvantages arising from performing this procedure. Although the Android is an operating system more open than iOS from Apple, however it comes with some limitations. Most of these limitations are made for phone security. But for hobbyists these security systems are limitations, limitations that limit the ways in which they use their phone or tablet. Before we begin is necessary to explain what does this mean.
Root is a term borrowed from the operating systems based on Linux and means access to "root" of your phone. In Linux, the root user or Super User is the one who has the largest administration rights, who has access to all the system files. For the Android operating system, rooting is the process (REVERSIBLE!) by which the user gains administrator access to all its mobile operating system. When we root a device we change the operating system to gain full control over the system. The root process doesn't harm your phone but may lead to loss of the manufacturer's warranty. The positive side is that in general the procedure is reversible.
The link between Spapp Monitoring and a rooted phone
If you choose to root your phone you will have a series of advantages: Spapp Monitoring will be able to access the files generated by Facebook, WhatsApp, Skype, Line and Viber. Without root access our application can't access these files, this being a limitation of the Android operating system.
What are the advantages of a rooted phone?
- Increase the frequency of the CPU (overclock) SetCPU is an application with which you can increase or decrease the working processor frequency of your device.
- Create a backup of your apps and settings
The applications provided by the Android for backup and restore are rather weak. There are many other applications in Google Play market that you can install for this operation but the best of them require root access.
- Titanium Backup with which you can backup all your apps and settings locally or in Dropbox
- ClockworkMod Recovery with which you can make Nandroid backups which are complete backups of what you have on the device. Once you restore these back-ups it's like it never happened something on your phone.
- Install different custom ROM

You are not satisfied with the stock configuration of your phone or tablet? You don't like the user interface from Samsung, LG or HTC? Don't worry, we have custom ROMs! These custom ROMs are actually modified versions of the Android, both the interface and functionality which offer higher performance and a more pleasant user interface.
Install applications that works only with root access
Here is a series of applications that you can install only if you have root acccess.
- File Expert- allows you to access and edit the system folders from the phone memory
- Market Enabler- is an application that can access Google Play market from other countries
- ROM Manager- is an application with which you can manage various custom ROMs
- Chainfire 3D is an application which you can run games that were made for the Tegra 3 chipset
-Unlock the SIM card trough various applications
Many phones can be unlocked through different applications or by finding the unlock code hidden in the operating system. But these applications or methods of finding the unlock code on the phone requires root access.
-Replace parts of the system (boot image, themes)
-Increase the space used for applications
-Optimize power consumption
-Delete the default applications


What are the disadvantages of a rooted phone?
-Can lose the warranty of the device
-Can't make OTA updates (On The Air)
-You can even spoil your terminal if you are not careful about what you do.

You're probably wondering how you can root your phone. All that we can say is that the procedure is different from phone to phone, using programs like z4root or SuperOneClick. Depending on their model, some phones are extremely easy to root, others are more difficult.

Please check some of the new features of our Phone Tracker app: Cell Phone Tapping, Sms spy, Spy camera, Whatsapp Spy, Whatsapp hack, Call recorder spy, Instagram spy, Telegram Spy or Snapchat Spy. All the features are available without ROOT in the new version of our app.


Download now the Phone Monitor application for FREE: