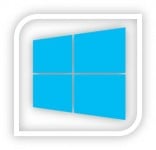 Windows Phone 8 VS. Windows Phone 7
Launched on 28th October, most mobile phone users have never wanted to look back after the realization of the Windows Phone 8. The fact that it supports HD displays, multi-core chip systems, micro SD card readers and has an enhanced background doesn't even begin to describe the joy of using the Windows 8 Phone. Windows 7 just isn't as cohesive.

Windows 8 is striking; it's great to look at and has that amazing feel that most users always hope for in their devices. Features like Microsoft Cloud Storage solution makes it really easy to sync any device with the Windows Phone 8. Generally, the Windows Phone 8 has a unified user experience as compared to the Windows Phone 7.

The Windows phone 8 home screen is much more customizable than its previous version. It's also fun to use as the user can change the tile and lock screen. Generally, it has taken technology to the next level. When it comes to the internet, the Windows Phone 7 had the Internet Explorer 9 version while Windows Phone 8 has taken it a notch higher by the Internet Explorer 10. This means faster page rendering and amazing graphics.

Features like the people hub make these two kinds of phones a different as night and day. Both phones have a hub but the Windows Phone 7 does not contain a rooms feature.

Today Windows Phone is Discontinued. The good news is that our Spy App for Mobile Phone app is designed for the Android system which is also the most used operating system for phones. Here are some new features of Spapp Monitoring: Whatsapp spy tool, Snapchat spy, Instagram spy, Telegram spy, Facebook spy, Sms spy, Cell Phone Tapping, How to Hack Whatsapp, Camera spy or Call spy.


Upgrades on Windows Phone 8 that aren't on Windows Phone 7:
Kid's corner:
This is basically your kids 'wish list' for applications. The kids corner basically allows you to build a 'guest' area that user can easily customize with any features e.g. The user can put together all the application their children use for easy accessibility.
The Microsoft wallet (NFC):
This makes mobile payments very possible. Users can easily store card account, PayPal details and other important membership information. The wallet PIN is always very highly secured; therefore, transactions are always safe.
Hardware:
The Windows Phone 7 has a single processor while Windows Phone 8 is solely for multi-core devices (removable microSD cards, 1280*720 resolutions, NFC support)

However, the two phones have some shared features that include:
• User Interface settings: It's easy for users of both phones to alter the screen tiles.
• Camera options: Both Windows Phone 7 and Windows Phone 8 have timers, panorama and action tools.

The Windows Phone 8 is a great upgrade but not a massive one. However, it might be a little hard for most Windows Phone 7 users to upgrade when Microsoft promised to also make minor upgrades to Windows 7 e.g. to 7.5 and 7.8 for lower specification devices.

Therefore, the need to upgrade to Windows phone 8 is not pressing for most users. It's wise to make this technological change only if it best suits you and you're able to do so. But if you can live without an integrated Skype, e-wallet or background multi-tasking then stick to your guns and retain your Windows Phone 7 or go for a 7.8. It isn't worth the change.