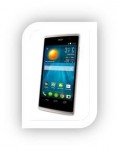 The Acer Liquid Z500 - Does More…Goes Further
Most of us are avid smart phone enthusiasts. If you are reading this, you are definitely a high-tech junkie. When we are not listening to music, we are taking pictures or posting something on social media or rather just reading article reviews; maybe on amazing mobile phones. Either way, smart phones are quickly replacing our human best friends and for that, you ought to pick one that's amazing…such as the Acer Liquid Z500. While Acer has always been known as a top computer manufacturer, inventing an amazing smart phone has almost put them up there with well-known mobile manufacturers. The Liquid Z500 is the perfect combination of beauty and durability.


Solely designed for a demographic youth that enjoys music, the stereo enhancements on this phone make it seem like something out of music heaven. The CD quality sound to speaker and featured advanced HD stereo explores music beyond limits. Other than that, the large screen makes everything easier to view (IPS LCD Capacitive touch screen, 16M colors). The streamlined curves on the screen make the phone easy to hold; very ergonomically designed. It might not have 'knock-you-off-your feet' features but it's extremely user friendly.


The Acer Liquid Z500 reminds us that the best moments in life deserve more than dark and blurry shots. This smart phone's camera captures lighter moments in detail (8MP camera, F2.0 aperture) and gives perfect shots even in low-light environments, making your memories brighter than real life. The IPS technology makes for the clearest images from any of your preferred angles. While purchasing a phone, you want one that is able to hold power effectively (Li-Ion 2000mAh battery). The Acer Liquid Z500 has a great battery that charges very quickly. On one hand this is great but on the other, if you do too much with the phone, it tends to lose charge quite easily. Therefore, you may want to keep things moderate.


Being a new product in the market, the Acer Liquid Z500 price is quite fair. You generally get what you paid for. With a 2G/3G network, MicroSD card slot of up to 32GB, a quad-core processor and an Android v4.4.4 KitKat operating system-this phone can certainly hold its own. Acer has always invented gadgets and devices that empower people to reach their goals. Customized with Acer's own user interface, this handset should be enough to tickle your fancy. In the near future, it might be a good benchmark for most developing phone companies.

Our Spy App is fully compatible with new Acer phones. Here are some new features of Spapp Monitoring: Whatsapp spying, Snapchat spying, Instagram spying, Telegram spying, Facebook spying, Camera spy, Sms spy, Call spy, Cell Phone Tapping or How to Hack Whatsapp.

Purchased in either titanium black, sandy silver or aquamarine green, the Acer Z500 might need a few upgrades here and there but it's still a mean device. It's a phone that's easy to recommend if you're an enthusiastic of good music, especially if you are looking for a little something extra.