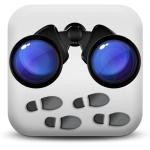 Why remote install is not possible for Spapp Monitoring


Spapp Monitoring is a monitoring app(Phone Tracker app) helping people in parental control, employee monitoring and data backup starting 2013.


We don't use the option of remote install even this is a common function for today's apps. We are doing this because of the specific of our application. Offering a surveillance app is involving a lot of responsibility which means we really want people to use our application in a legal environment and the physical access to the target phone helps in preventing the illegal uses. We really want people to respect others people privacy and to ask permission if is the case to monitor their phone.


By not providing a remote install, we also don't have remote access to the target phone. We guaranee the data is secure and confident. We are respecting our customers privacy and expect from them to respect the privacy of people they monitor.


Our policy is to help parents to protect their children and employers to have a more productive staff, and not to help evil people in spying. Spapp Monitoring is just a marketing name, nothing more. We are offering a service which is NOT a spyware - Spy App for Mobile Phone.




We only use officials frameworks from Android or iOS OS and we don't use any vulnerability of the OS in order to develop a Spy App that can be installed remotely.