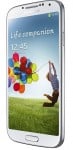 How to unlock Samsung GT-I9505 Galaxy S4
Having a locked device in a specific network can be very annoying especially if we didn't choose this network. In addition, the locked devices are cheaper when you want to sell them. In most cases, the mobile operator allows you to unlock your phone for an amount of money, but that doesn't happen in all cases. However, you will have a greater satisfaction if you will succeed to unlock your phone by yourself. In addition you will save some money.

Those from Samsung are more relaxed and allows users to unlock their own devices as long as they follow some simple steps.

Before you start, remember that it is a little more delicate operation than a common one and you follow these instructions at your own risk.

In addition, this method only applies to GT-I9505 and not for other versions of Galaxy S4.


Spapp Monitoring works on both locked or unlocked phones. Please check some of the new features of our Spy App for Android: Facebook Spy, Whatsapp Spy tool, Whatsapp hack tool, Snapchat Spy, Instagram spy, Telegram Spy, Phone Tapping, Spy camera app, Call recorder spy or Sms spy.


What should you do:

1. Power on your device
2. Launch the Dialer on Galaxy S4 and dial *#0011#
3. Now press the Menu button and then press Back. Press the Menu button again and select the "KEY INPUT" option. Enter "1" and press OK to enter the device into Service Mode.
4. Press Menu once again and again Back. This will takes you to the Main Menu of the Service Mode. Press "UMTS".
5. Select "Debug screen" then "Phone control".
6. Go to "Network Lock".
7. Here you will see three options. Press the "Persons SHA256 Off".
8. Now you must return to the main menu. To do this, press Menu then press Return. In the main menu, select "Common" and then "NV Rebuild".
9. Your phone will tell you that there is already a Golden Backup. Press "Restore Back-up".

The phone will go through several phases. The whole cycle will take several minutes, so be patient. When it restarts it will be permanently unlocked.