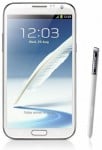 How to install ClockworkMod Recovery and how to Root Samsung Galaxy Note 2 N7100

The ClockworkMod Recovery allows a variety of functions such as the custom ROM installation, Wipe Data, return to the factory settings and many others. In the next article we will present you how to install The ClockworkMod Recovery and how to root your Galaxy Note 2 device.

Should be noted that although this method has been tried and tested, no liability is assumed for any damage resulting from the wrong performing of this process. So, follow the steps carefully and root your device at your own risk.

Our Phone Monitoring app is fully compatible with Samsung Galaxy Note phones. All the features are available without ROOT in the new version of our app. Please check some of the new features of our Spy App for Samsung: Spy Whatsapp, Whatsapp hack tool, Facebook Spy, Snapchat Spy, Instagram spy, Telegram Spy, Sms spy, Spy camera app, Call recorder spy or Phone Tapping.


Steps


Step 1: Download Windows drivers (32-bit or 64-bit version) for Galaxy Note 2
Step 2: Download Odin 3 and CF-Auto-Root file
Step 3: Unzip the Odin 3 archive into a folder
Step 4: Turn off your device. Now reboot into Download mode. You can do this by pressing Home, Volume Down and Power button at the same time until the display will light. At this moment press Volume Up button to get into Download Mode.
Step 5: Open the Odin.exe file from the folder where you have unzipped the Odin 3.
Step 6: Connect the device to your computer using the USB cable. Odin will display a message: "Added!" in the bottom left, that means that the device has been detected. If this message doesn't appear, change the USB port.
Step 7: In Odin, click on the PDA button and select the CF-Auto-Root file that was downloaded in step 2. The Re-Partition option should remain unchecked .
Step 8: Click on the Start button in Odin to begin. Odin will display the 'Pass' message and the device will be restarted automatically. When the Samsung logo will appears, you can disconnect the USB cable from the phone.
Step 9: If this operation doesn't succeed Odin will display the 'Fail' message instead of 'Pass'. You must not be alarmed. All you have to do is to unplug the device, turn it off, remove the battery for a few seconds, then repeat this tutorial.

After restarting the device it will be automatically rooted. The ClockworkMod Recovery can be accessed by holding down the Volume Up, Home and Power button. At this moment you managed to root your Galaxy Note 2 phone.