How to back-up Android applications
Increasingly more people owning a mobile phone that runs the Android operating system. As a result, the demand for mobile applications becomes greater. Your friends or neighbors are proud with some applications but you can't have them because you do not have access to internet? Then what can you do in such situations?


Sharing is the secret!
On this tutorial we will teach you how to make a backup for your apps and how you can share them to your family or your friends. This method is available for both ROOTed devices and for those without ROOT.



When is this method useful? Here are some situations:
1. Have you discovered an application but it is not available for your family since your members are being located on another continent? Then you can sent them a copy!
2. The applications that you love are no longer available on Google Play store? Then create a backup! In this way you will avoid any unpleasant situation.
3. Are you worried about the internet usage? Then you can get a specific application from your friends.
4. Are you not satisfied with the new features of an application or the new version doesn't work for your device? Then you can make a backup for certain versions of an application.


Let's begin! We will illustrate all those steps using our Spapp Monitoring mobile software as an example.


Steps:
1. Download ASTRO File Manager from Google Play store and install it on your device.
2. Open the ASTRO File Manager and access the Menu tab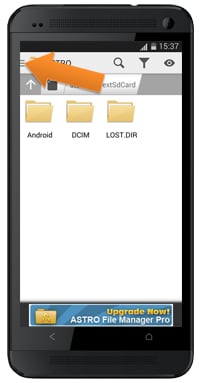 3. Go to Settings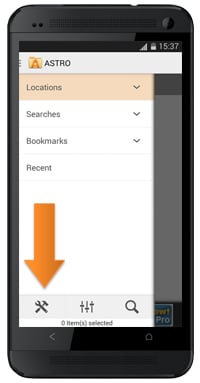 4. Select App Mgr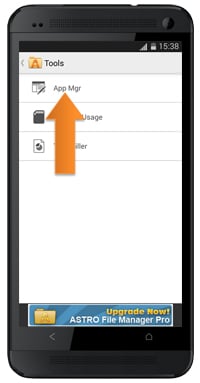 >

5. On the "Installed apps" tab scroll down until you will find our Spapp Monitoring and select it. After that select the "Backup" option.





Now you have successfully managed to make a backup to our Spapp Monitoring mobile software. You can find it on the "Backed up App" tab


How to share a backup?
1. Using ASTRO File Manager go to SD card (SD card=internal phone's memory) > Backups > Apps > Spapp Monitoring. Then select the app and press on "Menu" button and then select the "Share" option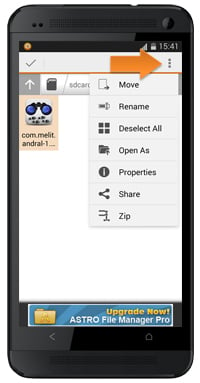 2. A new window will appear. Now select if you want to transfer the backup using Wi-fi / Bluetooth connection or if you want to attach the .apk file to email