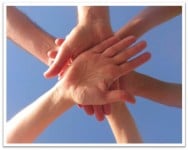 Cyber bulling for kids


Nowadays, technology gives to boys and girls a chance to blow their hateful actions out of proportion. Cyber bullying often comes in many ways. It could be through texts, emails, pictures that pause threats to your child by harassing, embarrassing or targeting them in a negative way.

Most parents are always caught off guard when it comes to bullying because they never know when to step in. Even though bullying has detrimental consequences, most kids hide their true feelings and emotions as the last place they would like to run is to "mommy" and "daddy". That's where we come in.


Our parental spy control application enables parents to become a part of their child's digital life.


With modern technology, most things can be taken out of context. A 'harmless' text shared between two friends can be considered cyber bullying. That is why it's recommended for any parent to get our spy control app; not necessarily for spying but for enabling you to block any applications that you would not want your child to be exposed to, monitor all their texts and emails and generally see what your child is up to anytime they log onto the internet.


We want to share and promote a world full of happy kids. We also understand that there is nothing worse for a parent than realizing that their kids are at the disposal of the digital world without any protection. Our spy control app acts as your armor.


Cyber bullying causes anxiety, depression and stress-related disorders for all those that are affected. Some kids even contemplate suicide when bullying is at its peak. Why go through all this when your solution is a simple application away? In the past, parents had to look for tell-tale signs such as your child being emotionally sensitive after using the internet or shifting grades in school.


The parental spy control application lets you in on everything that's going on in their life.


You do not even have to breach privacy because we encourage parents to let their children know that they are being monitored. It is the best way to set a good example as a role model. Even if you don't know it, your comfort and support mean everything for your child. Limiting technology may be met by a little rebellion from your teenagers but they will certainly thank you in years to come. It is also important to let your children understand that cyber bullying is a punishable offence.

Our Phone Monitoring software is a full parental control app that can be used against Cyber bulling. Here are some new features of Spapp Monitoring: Whatsapp Monitoring, How to Hack Whatsapp, Telegram Monitoring, Snapchat Monitoring, Instagram tracker, Facebook Tracker, Sms spy, Spy camera app, Call recorder spy or Cell Phone Tapping.


Our parental control application was created to help you keep your kids safe in a cruel society!


Download now the application for FREE: