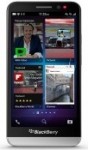 BlackBerry Z30


The BlackBerry company launched their most powerful smartphone, BlackBerry Z30. It will have a 5-inch screen, a dual core Snapdragon S4 Pro CPU clocked at 1.7 GHz and will compete with the top devices from Apple and Samsung. We are dealing with a larger version of BlackBerry Z10, but with a few design changes, since this model seems slightly rounded to the top.

Spapp Monitoring app is fully compatible with BlackBerry phones that use the Android operating system. Please check some of the new features of our Spy App for Android: Whatsapp Spy tool, Whatsapp hack tool, Facebook Spy, Snapchat Spy, Instagram spy, Telegram Spy, Sms spy, Spy camera app, Call recorder spy or Phone Tapping.

The phone is the greatest product of Canadians, with Super AMOLED display and a resolution of 1280 x 720 pixels and a density of 295 ppi.

BlackBerry Z30 offers 2 GB of RAM, 16 GB internal memory, MicroSD card, LTE, WiFi and NFC connectivity. The battery, unfortunately non-removable, will have a capacity of 2880 mAh.

Because the Priority Hub functionality the phone learns your frequent contacts and rank messages by importance. The operating system is improved and messenger function displays pop-up previews of messages.

The cameras are similar to those of the Z10: a 2MP frontal camera and a 8 MP main camera with F2.2 lens.

The technical list of Z30 include and a set of stereo speakers presented under the name of Blackberry Natural Sound. They promise a sound very close to that of a face to face conversation, whether it's a telephone conversation made by BBM Voice or BBM Video chat.

BlackBerry Z30 has everything he needs to recapture the BlackBerry fans.

BlackBerry Z30 will run a version of the BlackBerry 10 operating system and has already launched in UK and in a number of countries in Middle East. The rest of the world, including the U.S., will receive the device during shopping season for the winter holidays.

Regarding the price, it is about 510 €. We look forward to test the new Blackberry Z30.

We hope that in the future to have a Spapp Monitoring version for Blackberry operating system.